On the web, perception tends to shape reality in the minds of consumers. The manner in which people perceive a business online will in large part determine whether or not they decide to patronize their services. After all, first impressions tend to last a long time. As such, the importance of having a great domain name that accurately represents your business and captures the interest of visitors is difficult to overstate. Even more important is ensuring that your domain name is firmly under your control. As you'll see, leaving this mastery of your domain name up to chance is not an option.
---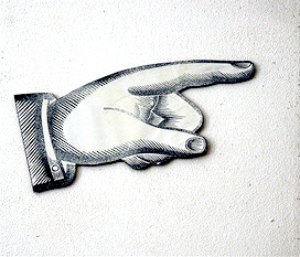 Why Domain Ownership Matters
As a highly recognizable emblem of your online presence, your domain name is a key strategic asset. Like a digital coat of arms, it immediately identifies your company in the organic SERPs and throughout the social media world. Maintaining ownership of your domain name at all times is therefore of the utmost importance. A clear-cut domain name that strongly conveys the nature of your operation to consumers is a big plus when it comes to getting found around the Internet. Ultimately, it's one of the most crucial components of any successful e-commerce operation nowadays.
Branding & Visibility Implications
The fact that a domain name can be one of the most powerful tools for boosting visibility online for any brand is reason enough to carefully safeguard it. Considering how much effort it takes to properly match a domain name to a business, ownership of your specific domain should be a top priority. Building a brand around a domain name is hard work that doesn't often happen overnight. In light of the fact that registering domains is incredibly easy and inexpensive, there's no reason why you shouldn't take care of this important task personally.
Potential Threats to Your Domain to Avoid
Above all else, avoid outsourcing the administration of your domain names to another company. Even if you're working closely with an outside digital marketing firm or a web developer, you should register your domains yourself. Fortunately, setting up a domain name is so simple that anyone can do it regardless of technical skills or know-how. Failing to own your domains can be catastrophic. If your marketing company goes under or fails to re-register your domains, they can be sold to third parties. At that point, they can hold your domain hostage and charge you a pretty penny to get it back.
Controlling Your Domain
It often makes sense to outsource various aspects of your web marketing and brand building to trusted professionals. Your domain name is just about the only thing that should definitely be managed in-house. Register it yourself from any of the more popular, high-profile registrars such as GoDaddy, Namecheap or 1&1. It's also a good idea to segregate your hosting from your domain name registration. If you have to switch hosts at some point, it's as easy as editing your nameservers from within the administrative panel of your new host. This way, you can sidestep the potential threats to your brand and domain names outlined above.
The Last Word
Underestimating the impact of your domain name on your brand and image online is a major faux pas that must be avoided at all costs. Absolute control of your domain name is the first line of defense against irreparable harm to both. In the current Age of Social Media, many think that Twitter and Facebook are the future of online brand management and promotion. The reality is that those services can come and go rather quickly. The best way to insure yourself against the mercurial nature of the e-commerce battleground is by controlling your own domains online.